Innovative comprehensive solutions from Estonia for engineered timber construction provide standardization and flexibility in project planning and execution.
Estonia, the small, highly digitized ecosystem on the Baltic Sea coast, north of the three Baltic states, can make a significant contribution to mass timber construction in UK on the international stage with its innovative approach to wood processing and component manufacturing.
What European quality demands and expects is offered by Estonian companies in the field of wood processing. By connecting with better procurement conditions in the Nordic market, more cost-effective and efficient solutions for general and prefab construction emerge.
The use of glulam in construction projects provides economical and efficient solutions for general contractors and timber construction companies in Europe.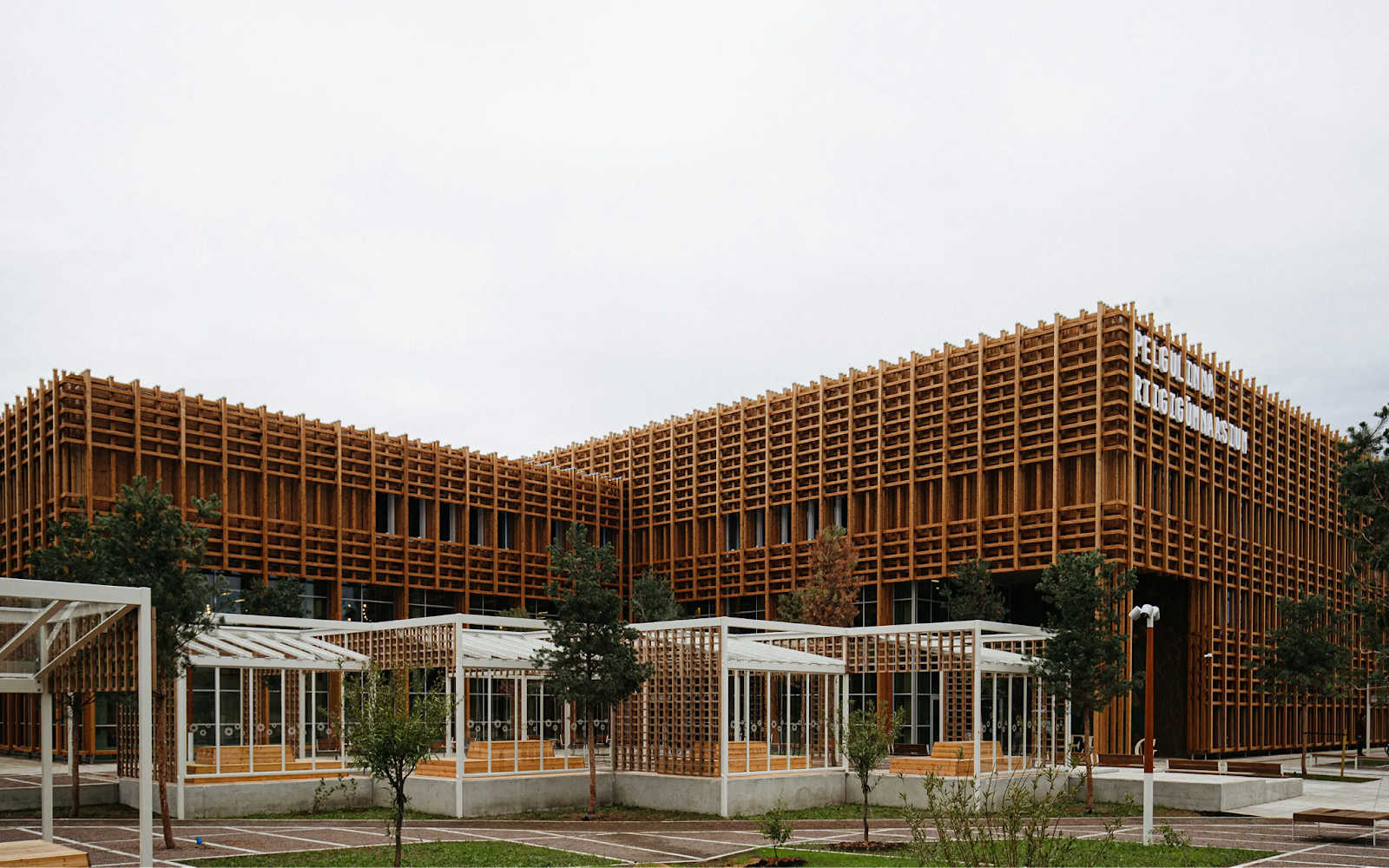 Pinska Liimpuit, also known under the trade name Glulamexperts.com, is a manufacturer of custom glulam solutions that also offers additional services such as cutting, drilling, coating, impregnation, assembly, and the production of prefabricated components. In addition, the company offers comprehensive full assembly, taking care of all aspects of the project from start to finish, to provide customers with a worry-free and smooth construction process.
One-stop service. The most promising direction in the wood industry is considered to be the production and use of glulam. The high performance of the product is achieved through the complex processing of wood. The special features of raw materials, processing technologies, and quality are the focus, as well as the extensive range of numerous construction applications, including multi-story and single-story wooden houses, residential, commercial, and industrial construction, schools, ice rinks, and shopping centers.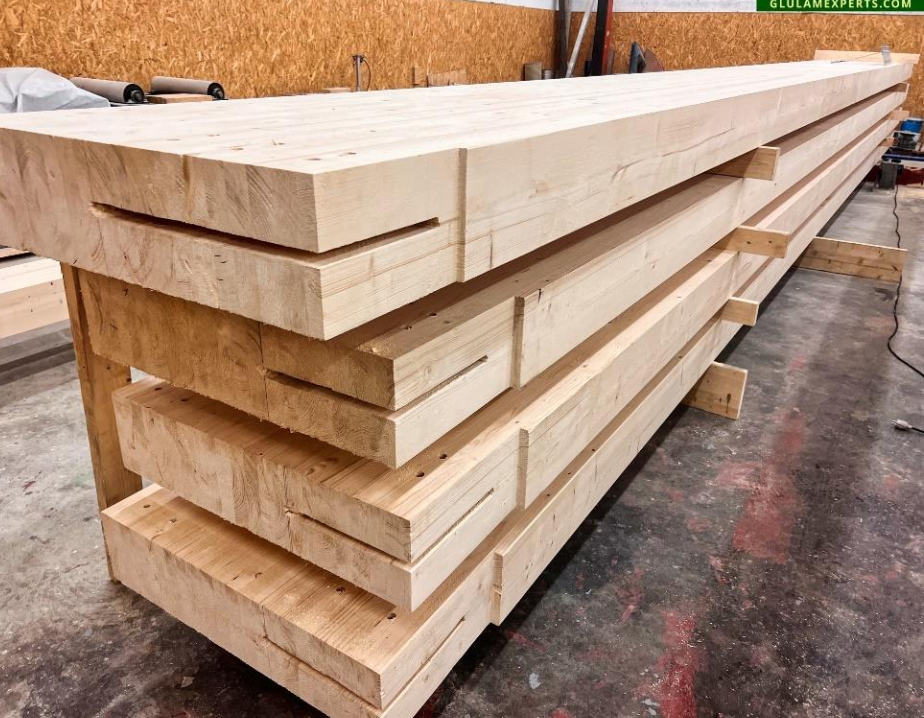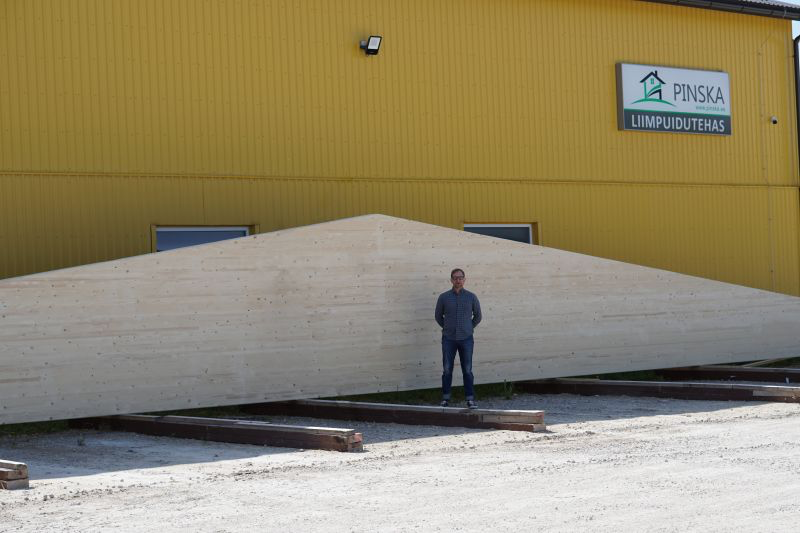 "Our internationally operating customers are companies that demand the highest quality and rely on reliability and comprehensive service," emphasizes Andrus Vender, CEO and founder of Pinska Liimpuit. "The production and provision of top-notch products require high-quality materials, profound expertise, certifications, and careful manufacturing," he adds.
Engineered timber construction and special structures. In business since 2011, having currently 30 professionals, Pinska Liimpuit has successfully introduced glulam structures with large spans and a wide range of post-processing capabilities to the European market.
Products. Glulam beams, ceiling beams, including the installation of wood connectors, such as beam shoes; facades, roof trusses, columns, railings, structures.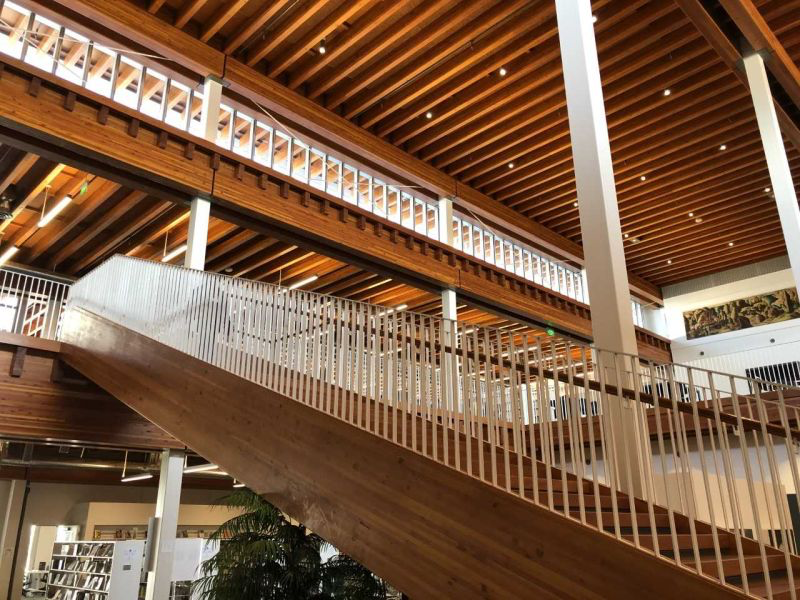 Pinska – a reliable partner. The strength of this manufacturer lies in being able to serve a variety of project sizes. The average project size currently ranges from 10m3 to 200m3 and includes different positions. "The minimum quantity per position is 0.5 m3 (at 5 meters in length), which means a complete utilization of the press in production," explained Lead Engineer Mait Jürgens from Pinska. "The increase in efficiency for general construction companies comes from the prefabricated assembly of the fixtures in the factory, painting, coloring, and the precise cutting of glulam," Jürgens added.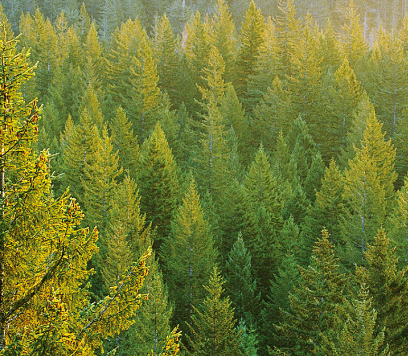 Know-how and technical advice for glulam-specific solutions. Consultation with wood construction engineers plays a central role in Pinska's daily operations. Wood properties vary depending on installation conditions, and therefore, planning takes into account tolerances and features to ensure that the material remains functional after transport. Product design begins in the preparation and planning phase. It analyzes how typical wood characteristics can be made visible and integrated into interior design solutions. The final technical design is developed in close collaboration with the client's engineers.
Excellent strength and load-bearing capacity. Glulam is composed of bonded board lamellas, which give it extraordinary strength and load-bearing capacity. These properties make it ideal for use in building structures, such as beams and columns. Pinska offers an impressive range from standard GL24H to GL28H and up to GL32H.
Long spans. Long spans are possible due to the impressive strength of glulam. This property makes it particularly attractive for the construction of large spaces or open floor plans. With these structural solutions, spans of 40 meters and more can be achieved. Individual pieces can measure up to 25 meters in length and 4.50 meters in height. Block glulam can even reach dimensions of up to 800x800x12000mm.
Quality and performance consistency. Glulam is manufactured exclusively from certified Nordic strength-sorted wood, meeting the high requirements for sustainable construction. Pinska Liimpuit has the EN14080:2003 certificate for its glulam and for consistent performance. In addition to CE label, the company is also FSC certified. The most recent effort in the field of sustainability is showcased with their Environmental Product Declaration (EPD), a CO2 report with a value of 147 rounds off the extensive offering.
Fire protection. Various fire protection measures and materials are used, such as fire protection coatings, impregnation, and special construction methods to achieve fire safety in glulam structures. Pinska Liimpuit carries out technical planning in accordance with applicable European standards and works closely with the specified technical and architectural design.
Service. The service is tailored to the needs of the project and the customer, which is of great support, especially for German companies engaged in import businesses. Special emphasis is placed on personal customer care, as understanding customer needs is of utmost importance. The delivery accuracy is 100%, meaning customers can rely on precise and reliable fulfillment of their requirements. All of this is done within a versatile and dynamic production facility, allowing flexibility to respond to a variety of value-added requirements. The contract lead time, including raw material deliveries, is only 4 weeks to ensure projects are handled on time and smoothly.
Reference projects and customer profile: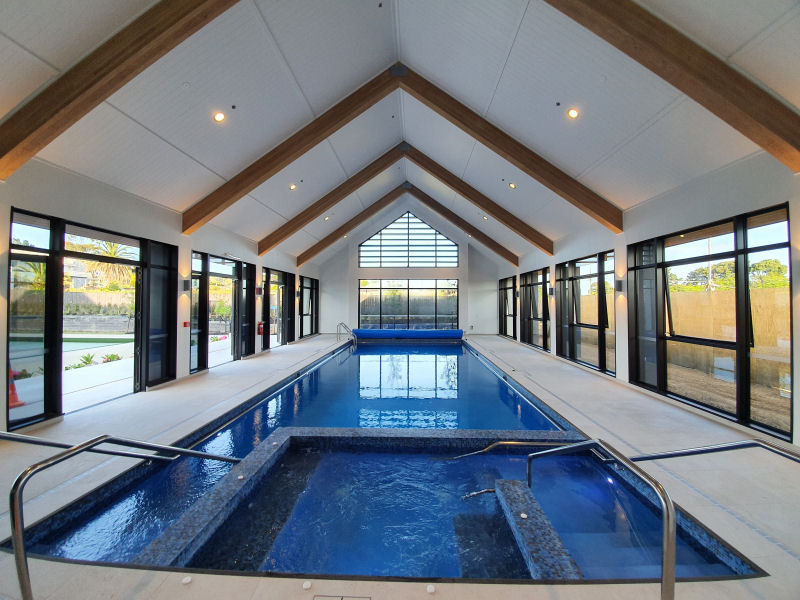 Glulam: Beautiful and sustainable. Glulam impresses not only with its natural aesthetics but also with its sustainability. Its natural beauty is perfect for visible structures that convey a modern and inviting impression. The Pinska team values collaboration with top architects to realize projects of outstanding quality.
Precision custom manufacturing allows for the swift and uncomplicated installation of glulam. This shortens construction times and can result in significant cost savings. In addition, the use of prefabricated glulam elements reduces waste and scraps at the construction site, minimizing environmental impact and highlighting our commitment to sustainability.
The lightweight handling and easy transportability of glulam make it a practical choice. On the construction site, prefabricated parts can be installed quickly and efficiently, saving time and resources. All of this makes glulam an attractive option for modern construction projects.