Our team is committed to quality and accuracy at every step of the process. Our additional services are tailored to your glulam projects according to your unique needs and design preferences. We pride ourselves on our craftsmanship and want your end result to accurately reflect your vision.
Cutting: Tailored to Perfection
When it comes to cutting glulam, precision is paramount. With our cutting-edge machinery and skilled craftsmen, we offer tailored cutting solutions that meet your exact specifications. From straight cuts to intricate angles, our team has the expertise to deliver flawless results every time. We understand that each project is unique, and we work closely with you to ensure that your glulam components are precisely cut to match your design requirements. Trust us to bring your vision to life with our unrivaled cutting services.
See our video.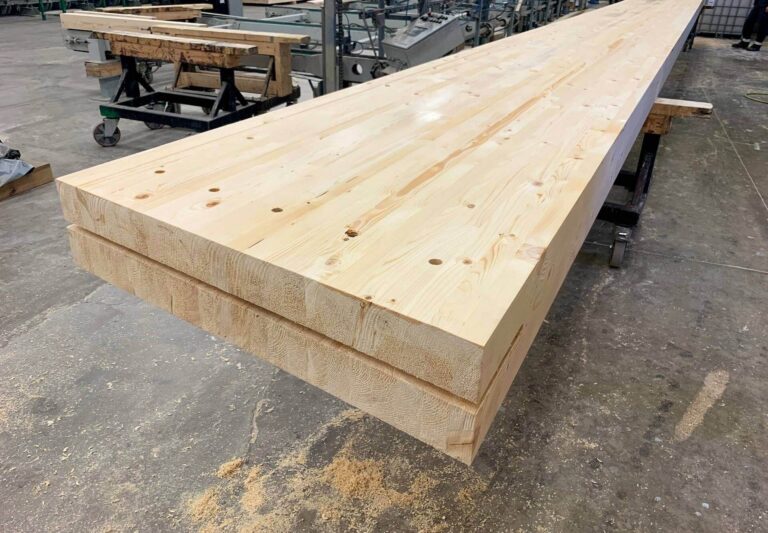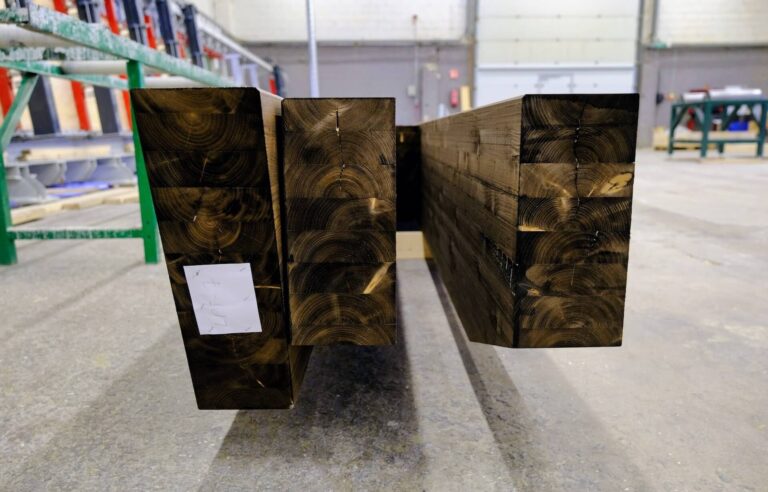 In addition to the high-quality production of glulam beams, we also offer a wide range of colors and finishing options to give your product personality and style. Our painting process is precise and thorough, and we use high-quality paints that ensure durability and visibility for years. Regardless of whether you want a natural wood tone or a unique color combination, we will create a color solution just for you.
See our video.
Glulam Drilling: Unleashing Possibilities
Unlock the full potential of glulam structures with our specialized glulam drilling service. Whether you need precision holes for bolts, connectors, or any other purpose, our expert team is equipped to handle projects of all sizes. With meticulous attention to detail, we ensure that every hole is drilled to perfection, maintaining the structural integrity of your glulam elements. Our cutting-edge technology allows us to execute complex drilling patterns and custom designs with unmatched precision, opening up endless possibilities for architectural creativity.
See our video.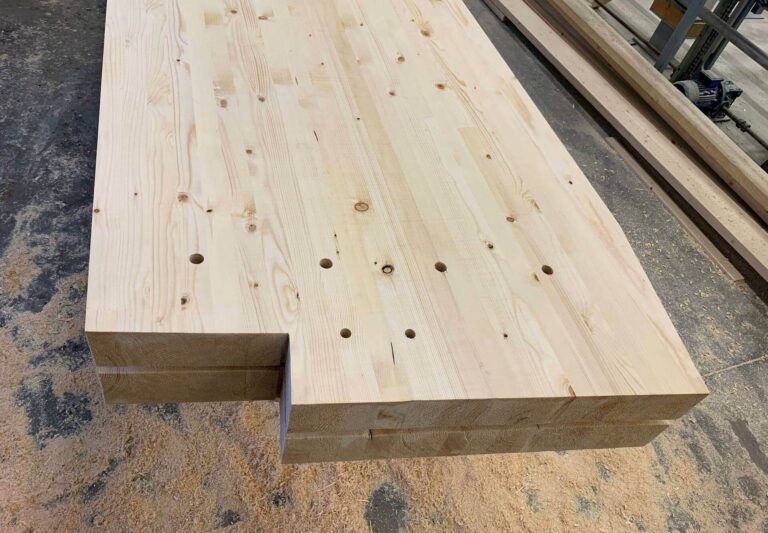 Recently completed projects